There are so many ways that you can make handwriting fun. One way that you can make Handwriting fun is to have fun practice activities for the handwriting strokes. When you make handwriting practice fun, you make handwriting fun. Today I have a free Handwriting Strokes Practice Activity for you. With today's activity, children will practice common handwriting strokes while also drawing!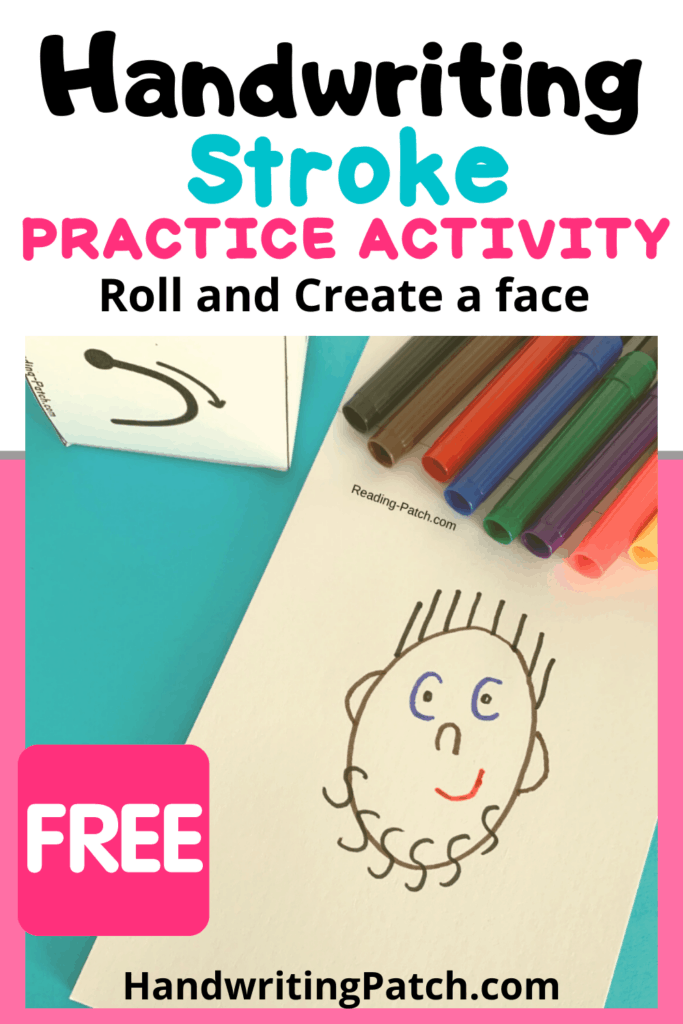 When you teach a child handwriting, you teach a child to draw. When a child first starts writing, they may not know their letters yet. By first teaching common handwriting strokes, students become familiar with the strokes needed to write and draw. You can make handwriting fun by teaching them how to draw specific strokes and then showing them how they can use those strokes while drawing to write letters. Students will really love this handwriting stroke practice activity in which they roll a stroke and then create and draw a face!
When you draw specific strokes and you name specific strokes, this gives each handwriting stroke a specific direction. For instance, in the Handwriting Patch curriculum, when a student draws "grass" they know that they start at the top and they draw a straight line down. When you teach "rainbow" you start from the bottom (because all letters that have a "rainbow" have the rainbow start from the bottom.

Anyway, if you would like to learn more about how to make handwriting fun, get a free sample of our Handwriting curriculum here. You can also get a free sample of this handwriting stroke practice activity by entering your email into the form below!